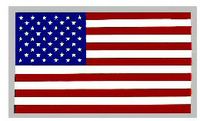 Not a Happy Day by design as we remember the fallen heroes of war. However, most use this day as the unofficial kick-off of the summer season.
What does this all mean? Well, most of us neglect the significance of "Memorial Day" and instead, buy every grilling product, grillable food, and grillable food accessories (such as buns, relish, etc.) as if there was going to be nuclear war requiring us to load up our fallout shelters. In fact, Memorial Day is second only in sales to July 4th for these products - are we not just the classiest of the classy?
I think kicking of the summer with a nice cookout is a wonderful thing and Memorial Day is a perfect day to do such. However, let us always remember the meaning of the day and more importantly, those who gave their lives so that we can have these wonderful moments.