These are the states I've been to thus far: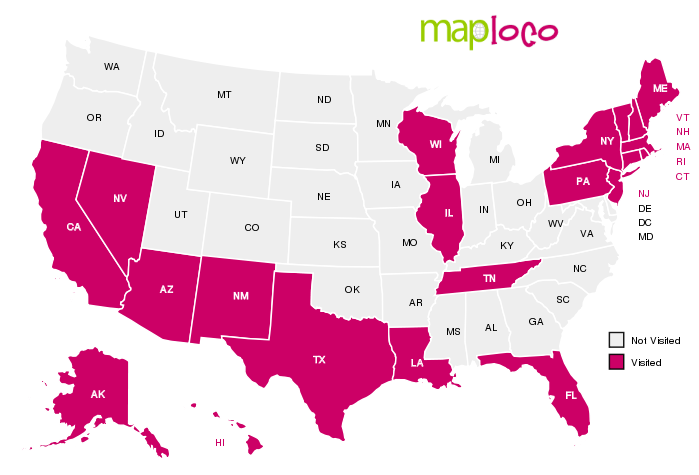 Create Your Own Visited States Map
Twenty-One of the Fifty, before it's all said and done, I think it would be cool to have visited all fifty - I'm sort of plotting the next two.
How about you?
Note: I realized later I forgot to include Wisconsin...I apologize people of Wisconsin, I enjoyed my time in your state - it was just an oversight.